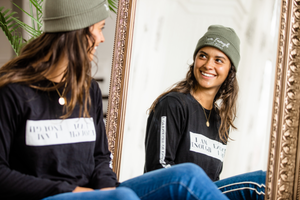 Welcome lovely,
You Belong Here.
Shop now
Suggest an affirmation
Self Love Made With YOU In Mind
Contact us
Today is the beginning of loving yourself again. To bring back your confidence.
You must always remember that you are loved and worthy just the way you are. Embrace your imperfections and remember that you are unique. The journey of loving yourself is never easy, but we will be by your side in the process. For All Those Years is here to help you reconnect with yourself and revive the best side of you. It's time to be the best version of yourself – and the journey starts today.